Tasty Table Catering has significantly and positively improved their services to incorporate box lunches in corporate catered lunches; as box lunches for individuals have been trending post pandemic (COVID-19). Although we provide buffet-style and box lunches both, most corporate clients prefer box lunches for office staff or meetings and gatherings. The boxed lunches are great for business events such as office meetings, working lunches and any special occasion when individual meals are favored.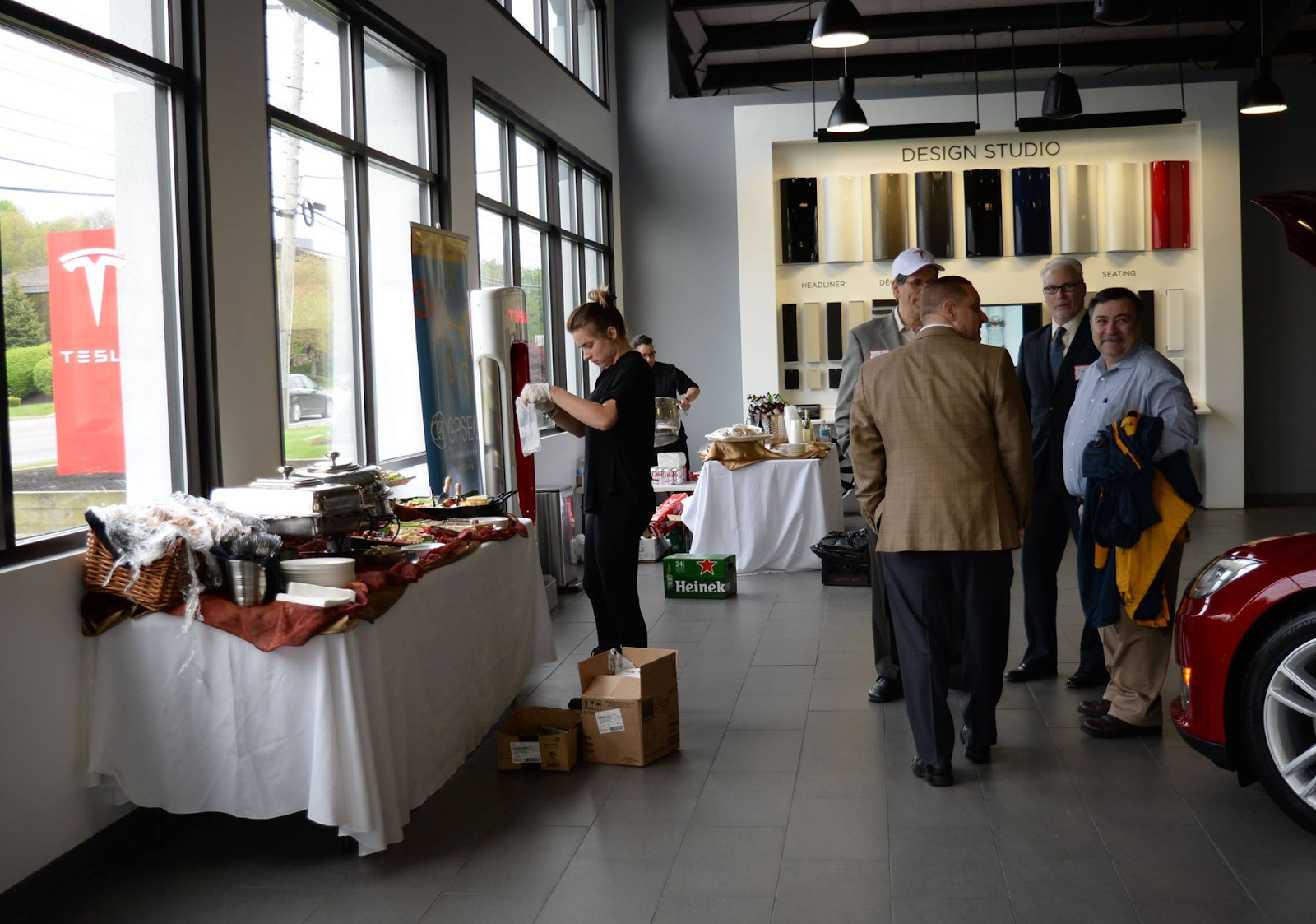 The box lunch provided by Tasty Table Catering contains sandwiches, desserts, sides, and salads. Included are utensils, napkins, forks of a high grade, and condiments. We also provide personalized box lunches where the sides and sandwiches differ, and other foods and sides can be added as per the requests.
Why are the Box Lunches Preferred?
Maintain a social distance from your coworkers by providing them with a convenient grab-and-go lunch option.

Grab your individualized dish, which is clearly labeled with your name. Get rid of those annoying lunchtime lines!

Eliminates outdoor exposure by having employees bring their lunches in boxes. Employers can reduce the number of occasions employees interact with busy public spaces like lifts and food stalls during lunch.
Box Lunches Changed the Corporate Catering 
The traditional sandwich plus a side contained in a boxed lunch has given way to considerably more than that in recent years. Not only will you be ensuring the safety of your staff, but you'll also be able to enhance their morale by providing them with flavorful and appetizing meals.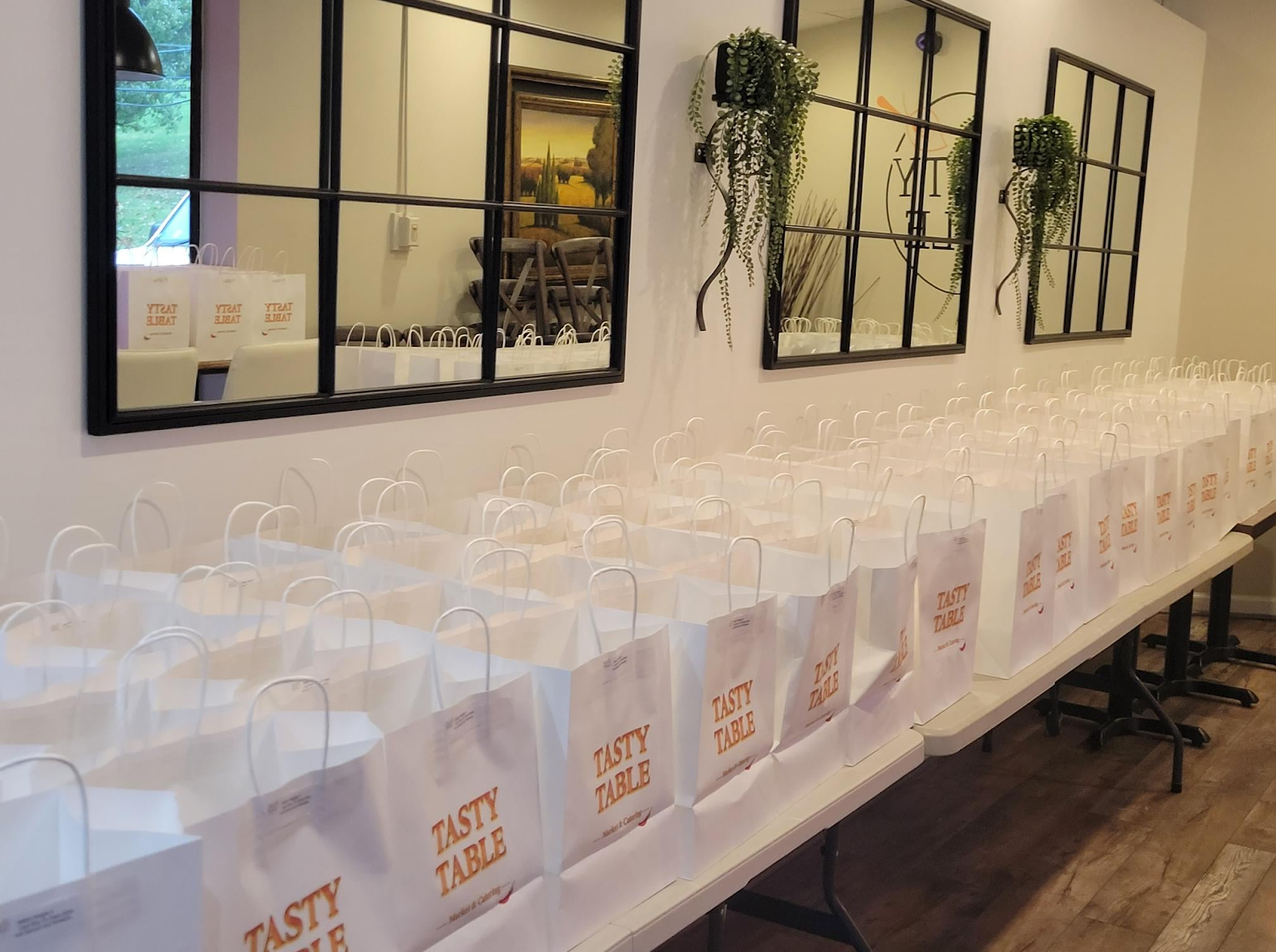 Businesses are increasingly recognizing the need to keep their employees well-nourished, which has increased the popularity of boxed lunches. Boxed lunches offer an alternative to serve the entire work force and are indeed more cost-effective and thoroughly catered than the traditional cafeteria system; which has fallen out of favor in recent years. Let's look at five of the most significant changes from participating in boxed lunches.
More Productivity at Office 
Tasty Table Catering does more than simply ease the tension your employee's experience during their lunch breaks by providing them with boxed lunches. They are providing them with access to higher quality food, which will result in more nutrition value and thus higher energy quotient; allowing them to do more jobs, meet more demanding deadlines, and sit through those meetings that make them sleepy during the day. 
It is nearly impossible to emphasize how much hassle your staff may make to coordinate their lunch breaks and meals. Knowing they may place an order for a boxed lunch can relieve significant tension for them during the workday. The company's decision to partially or entirely subsidize these meals may significantly and favorably affect overall job satisfaction. These easy-to-manage meal plans can also make it much simpler to entice the most choosy individuals even.
It's hard to match getting access to an endless selection of meals cooked to perfection and authentic in flavor.  There is a good chance that your workers have fallen into a routine regarding their lunch break. There are just a limited number of restaurants within a short driving distance of the workplace, and it does not take long to run out of choices on the menus of those places. On the other hand, Tasty Taste Catering is happy to take orders for boxed lunches to be delivered to your doorstep and offers a wide variety of menu to choose from. 
As employees or participants must wait in line, pick up their food, chat, eat, and complete their meals at different times, buffet-style catered events can chew up valuable time in meetings.  However, if you are pressed for time, this environment can become quite hectic, making it more challenging to get the attention of a bunch of people.
Cost Effective For Business 
Using on-site cafeterias is an expensive method of feeding employees, and the costs are only expected to increase. Even though some unique solutions are available, such as pop-up eateries, these establishments aren't necessarily suitable for every business. The benefit of a program that provides boxed lunches is that it can be implemented anywhere and on any budget. 
Even if the company paid for each meal as part of the boxed lunches, it is possible for a business that is having trouble affording a traditional cafeteria to end up saving money overall. 
Boxed lunch could be the best option for serving your employees because of their versatility, range, and cost and the high level of pleasure they provide for your employees. They have lunch breaks that are less stressful for them, and you have employees that are happier and more driven. That's a fantastic combination all the way around.
When you choose box lunches for your lunch, you will have a broad variety of meal options. Tasty Table Catering provides hot sandwiches or bowls with various salads like bow tie salad, traditional potato salad, cucumber salad, seasonal fruit salad, etc. 
People Congregate When they Eat a Boxed lunch.
There's something almost wonderful about the strength that comes from eating a meal together with other people. Your staff now have a motive to remain in the building after lunch rather than hastening to get to their vehicles. Because of this, they are encouraged to get to know each other a little bit better, meet individuals from other departments and teams, and break from the common demands in the workplace. It creates a genuine sense of belonging to a team instead of merely fostering a sense of working within the same organization.
Takeaways 
Lunches are prepared fresh on the day of delivery at Tasty Table Catering. They have a broad variety of options for sides and desserts, so if anyone feels that having a brownie rather than a cookie would better suit your tastes, they are pleased to accommodate your demand. The mission is to ensure that you have access to everything necessary to host a luncheon or event that satisfies the needs of all guests and prepares the way for an efficient and exciting afternoon.
They not only provide the freshest cuisine with on-site delivery and service, but also offer a wide variety of choices for customers who need gluten-free options, vegan options, dairy-free options, and food that meets other specific dietary requirements.