When selecting a corporate catering service for an event, there are several essential factors that you need to take into consideration. Some of these factors include the company's flexibility to meet your demands, the quality of the food, the variety, and the level of service provided. Tasty Table Service provides the best services and fulfills the demands of customers.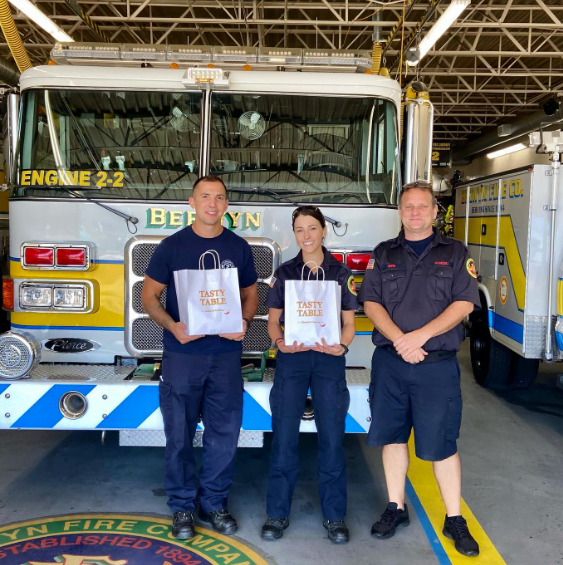 When you're in charge of planning an event, it's good for you to do things like conduct in-depth research, ask for references, and try out the food. This is especially true once you have reduced your search to a single catering company; even then, aspects of the company's business need to be examined before you sign a deal.
The following are the tips that will assist you in selecting the most suitable corporate catering service for your business.
Suggestions From Others And Feedback
You can get a head start on your search by inquiring about people's experiences on regional social media platforms or with other regional businesses. Do not be afraid to seek clarification or ask questions.
Were you pleased with the food's flavor and the restaurant's ambiance? Did kind and knowledgeable staff members welcome you? Have there been any problems along the way, and how have they been resolved?
You might also check internet reviews to see what current and former customers say about the company. Spend some time browsing those websites, looking for catering services, and reading the review sections of those websites. Consider only those companies that offer catering services and have received a high percentage of positive reviews.
Look for recurring themes among comments of a similar nature, as these may provide clues as to what to anticipate.
Understanding of Your Budget 
You should first determine your budget before looking for a corporate catering service to work with you. Perform a quick estimate, and have a general idea of how much you can spend on each individual.
Some catering can accommodate your financial constraints, while others may be out of your pricing range. This may assist you in narrowing down the scope of your search. Tasty Table Services offers its services at an affordable price. 
Confirm that they are available
Checking the catering company of your choice for their availability needs to be one of the first items on your list of things to do. Check and make sure that they have no other confirmed bookings for the period of your event. Before you sign a contract with the caterer and send them any money, they are obligated to assure you that they will be able to meet all of your catering requirements on the day that the event is planned to take place.
Be sure that you have a good understanding of the stipulations contained in the contract. To prevent an unexpectedly high bill before your event, make sure you ask for a detailed estimate of the entire cost of the catering service that includes an itemized list of all the included items.
Spend some time checking in with various catering companies before the event.  Be sure to check in with the location of your choice and confirm that they have space available on the event date.
Taste The Menu Before the Event
It would be perfect if the catering companies would provide sampling sessions, particularly for large gatherings. 
Before you select a corporate catering service, you should look at some sample menus, but it's also a good idea to book a sampling in advance to get a taste of the food. You'll also get an indication of the level of professionalism the service offers. Your sense of taste will be delighted, and you can rest easy knowing that everything will be prepared to the appropriate standard when you hire the best caterers.
Check their Specials 
Corporate catering services are quite passionate about their particular special items. Catering companies specialize in putting on excellent corporate events, while others are the go-to vendors for birthday parties and weddings. Always make sure to match your event with the catering business. To guarantee that the catering company has enough experience and resources to pull off their service at your forthcoming social event without a hitch, you must always coordinate your event with the catering company. 
The ideal catering services will fulfill your requirements. It's possible that you're interested in vegetarian food or the flexibility to switch up your muffin recipe.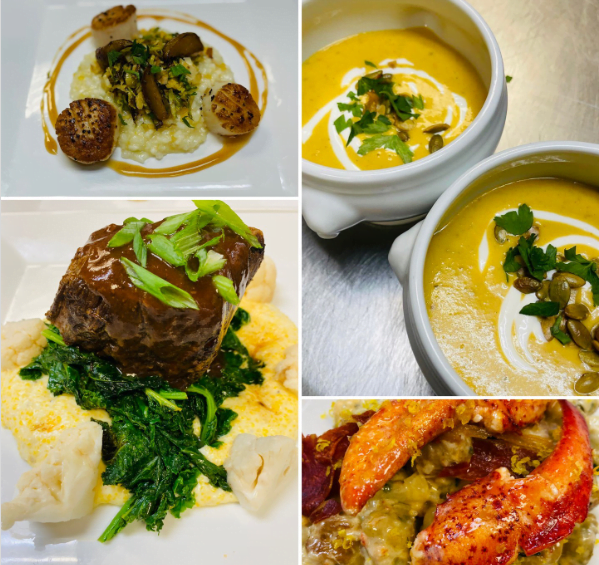 Make sure that your catering is prepared to adjust to provide the best experience possible for your guests during your event. Tasty Table Services have a wide variety of specials that can be a great fit for your event. 
Before you sign the contract, make sure you've read it carefully.
Make sure you go through the pages of the signed agreement with the catering company before you sign it. Before you put your name, double-check that you have read, comprehended, and are willing to abide by all of the terms and conditions. You should not be afraid to ask the catering company for any questions or explanations that you may need. This will ensure that both sides are aware of any problems and that any issues can be sorted out before the payment process can begin.
Check with the Event Venue.
Certain venues provide a list of their preferred caterers. This is an advantage because any of those companies that supply catering services are familiar with the exact location of the event. It might sound simple, but many locations have stringent rules on garbage, cleanliness, and other aspects of their facilities. Therefore, avoiding penalties requires using an approved catering service company.
Conclusion 
Choosing the right corporate catering service for your major event requires looking for one that can provide a proven record of satisfied customers. They will collaborate with you to create an event unlike any other, one your guests will talk about for years to come.
For the best corporate catering services, contact Tasty Table Corporate and discuss your requirements.