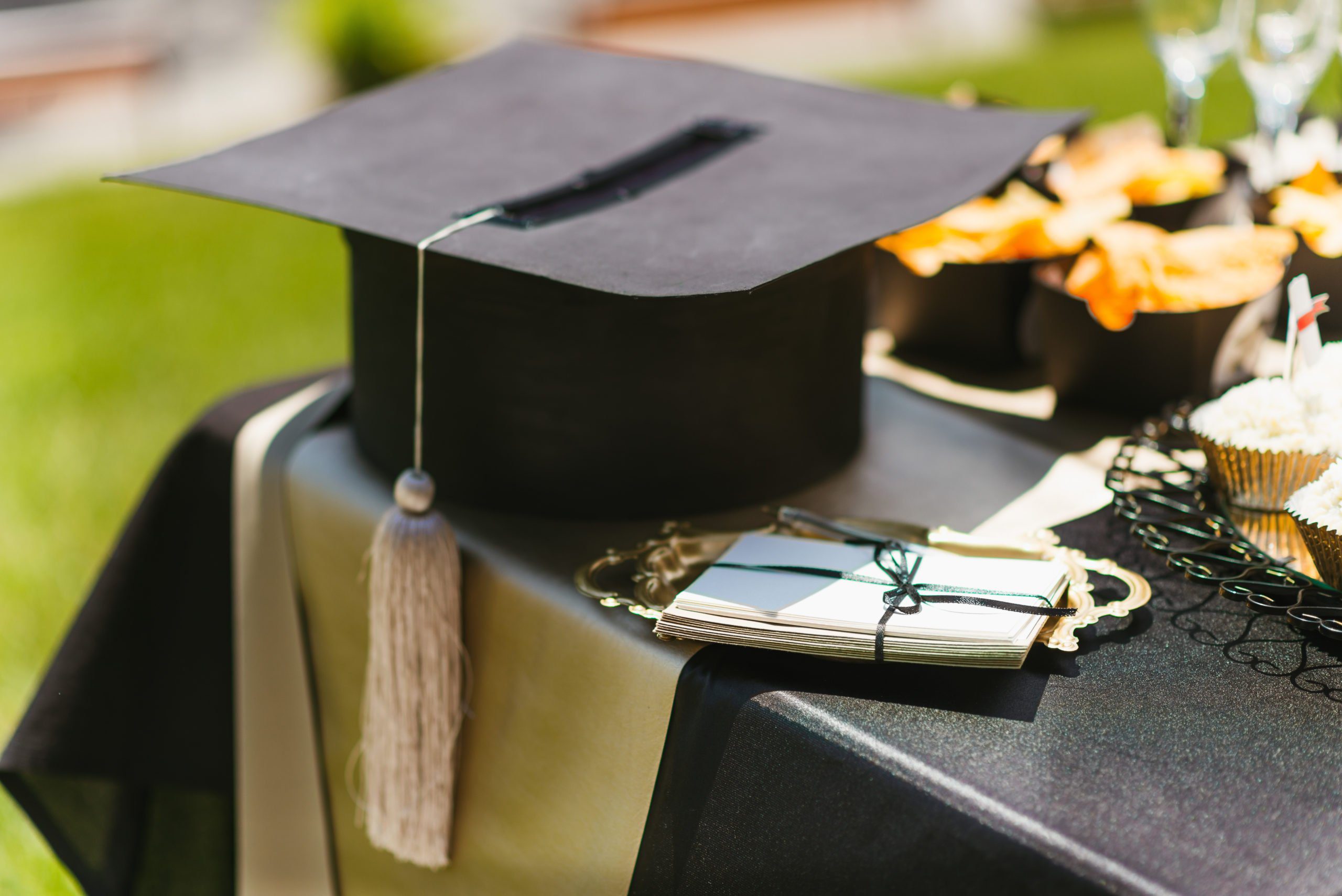 I know the feeling all too well. I have three girls in their 20s and in a blink of an eye they went from learning how to ride a bike and swim in the lake at summer camp to college tours and trying on graduation gowns. Watching them take their first steps into adulthood is bittersweet; but I revel in the fact that I've done the best I can teaching them and providing the tools to navigate the world. That's something to be proud of if I've ever heard one, so let's throw a party to celebrate your son or daughter, possibly twins…maybe even triplets?!
Timing Is Everything
What makes a good party? Good food. What else? Good timing. First thing to remember when planning a stellar graduation party is eating times. It's best to begin parties around normal eating times to avoid guests coming already fed thus avoiding food waste. I recommend beginning your festivities at noon, for food to be served between 12:00 PM and 2:00 PM, or no earlier than 4:00 PM, preferably 5:00 PM. This ensures that many of your guests are taking a hearty plate of your spread. Our Catering Sales Manager here at Tasty Table always recommends having every item on the menu delivered in half portions so you can replenish as the crowd intensifies, keeping the buffet looking full and fresh.
Mixing Up the Perfect Menu
Now here's the million-dollar question, what should you serve? The options are endless, but range from a variety of cold sliders to hot entrees in chafers. Maybe build-your-own-buffet with Italian pulled pork with broccoli rabe and long hots. Fajitas anyone? Your choice of chicken, beef, vegetarian or vegan, with the additional option for gluten free tortillas makes satisfying all dietary restrictions a breeze. Ditch the lukewarm hot dogs sitting out in a chafer and opt for a chef cooking burger sliders, chicken, or baby back ribs on site for a more traditional celebration. Tasty Table has done hundreds if chef on-site events, our largest being an over 1,000 person barbeque which we coordinated and serve with ease.
Roll Call
You have your graduation party time down; graduation catering menu is set; what's left? Head count. Keep in mind that some of your party guests may be coming from another graduation party or attend without eating what equates to a full meal, so be conservative on the quantity of food that you ask your caterer to bring. For example, if you invite 100 guests, account for at least 30 to not eat a full meal. The last thing you need is an enormous amount of leftover food that will not fit in your refrigerator.
Feeling overwhelmed? Take a deep breath—Tasty Table Catering is help! From menu creation to coordinating vendors, when it comes to graduation parties our performance is right on the mark.
Give us a call at Tasty Table Catering 610-251-0265 or email us your desired party date, a rough guest count, and location along with any ideas you may have for the menu and we'll get back to you within 24 hours or the next business day.