Planning a graduation party is an exciting task that allows you to celebrate the success of a loved one. It's a time to recognize the hard work and dedication that the graduate has put in to achieve their milestone. However, throwing a successful graduation party involves more than just picking a venue and sending out invites. It requires careful planning and attention to detail to create a memorable experience for the graduate and their guests. In this article, we'll explore the importance of involving the graduate in the planning process, as well as the nostalgia factor in graduation parties that can take the celebration to the next level.
Commemorating the Journey
Graduating is a significant milestone in anyone's life, and it's essential to commemorate the journey that the graduate took to get there. A graduation party is an ideal occasion to celebrate not only the graduate's achievement but also the stepping stones that brought them to this point. Here are some creative ways to commemorate the graduate's journey at the party:
Creating a video montage or picture wall: One of the best ways to celebrate the journey of the graduate is to create a video montage or picture wall that showcases the different stages of their life. It can include everything from childhood photos to high school and college memories. You can use an online video editor or hire a professional to create a high-quality video montage that guests can watch during the party. Similarly, you can create a picture wall that displays memorable photos of the graduate, with captions and descriptions highlighting the significant moments.
Photobooth or photo wall with props: Another way to capture the memories of the graduate's journey is to set up a photobooth or photo wall with props. You can provide hats, sunglasses, graduation caps, and other props for guests to use in their photos. Additionally, you can include a chalkboard or whiteboard where guests can write a congratulatory message to the graduate. This will make for some fun and interactive photos that guests can cherish as they celebrate the graduate's achievement.
Hashtag engraving for social media sharing: In this age of social media, it's only fitting to include a unique hashtag that guests can use to share their pictures and memories of the party. This hashtag will allow guests to post their photos and videos on social media and allow the graduate to relive the moments long after the party is over. Engrave the hashtag on party favors or display it prominently at the party to encourage guests to use it.
By commemorating the journey of the graduate, you not only celebrate their achievement but also recognize the hard work and dedication that went into it. These creative ideas will make for a memorable party that the graduate and their guests will cherish for years to come.
Commemorating the Future
When planning a graduation party, it's essential to think about the graduate's future plans and incorporate them into the celebration. This not only makes the party more personalized but also shows support and excitement for their upcoming endeavors. Here are some ways to commemorate the future:
Décor to reflect future plans: Depending on the graduate's future plans, you can decorate the party venue with items that represent their next steps. For instance, if they're going to college, you can hang college pennants and decorate with the school's colors. If they're joining the military, you can include patriotic decorations. If they're going on a gap year or traveling, you can incorporate travel-themed decor like globes and maps.
Themed party favors and food: You can also tie the theme of the party to the graduate's future plans. For example, if they're going to culinary school, you can give out recipe cards or cooking utensils as party favors. If they're pursuing a career in medicine, you can give out first aid kits or stethoscope-shaped keychains. As for food, you can serve regional dishes from the graduate's new hometown or try to incorporate their favorite cuisine.
Creative dessert ideas: Desserts are a great way to showcase the graduate's future plans. You can get creative with your cake design and create something that represents their future career or school. For example, if they're going to be a doctor, you can create a cake in the shape of a medical caduceus. If they're going to be an artist, you can create a cake in the shape of an artist's palette. Additionally, you can create customized cupcakes with their school logo or future career emblem.
By incorporating the graduate's future plans into the party, you're not only celebrating their accomplishments but also showing excitement and support for their next chapter in life.
Food Planning
When planning a graduation party, it is important to consider the timing of food service. As guests may come and go throughout the celebration, it's best to stagger the food service to accommodate the flow of guests. This ensures that the food stays fresh and the guests are satisfied. Avoid putting out all the food at once and instead, replenish the food as necessary.
Catering options
While it's possible to cook food for a graduation party, it can be a daunting task, especially when dealing with a large number of guests. Many people opt for catering services to alleviate the stress of food preparation. When choosing a catering company, be sure to ask them to bring everything with replenishing chafers, trays, and bowls. This will help to keep the spread fresh throughout the party.
Consideration of alcoholic and non-alcoholic beverages
Graduation parties are often a time for celebration, and alcoholic beverages are a common addition to the party. It's important to consider the preferences of the guests when planning for drinks. If you're unsure of how much alcohol to buy for the party, consider using a drink calculator to estimate the amount needed. It's also important to provide non-alcoholic options, such as mocktails, for those who do not drink or are not of age. Offering a variety of fun and creative mocktail recipes can be a great addition to the celebration. Here are 25 Great Mocktail Recipes for inspiration.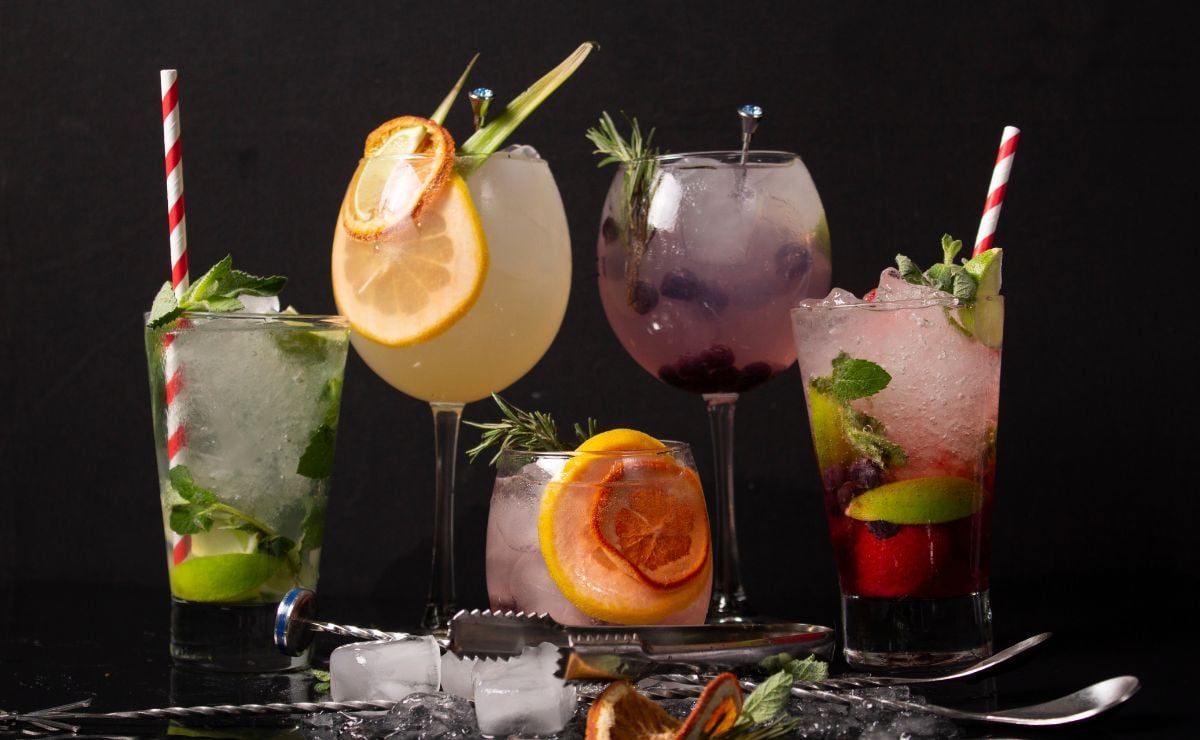 Conclusion
In summary, planning a graduation party can be a daunting task, but with these tips, it can be an enjoyable experience. Remember to involve the graduate in the planning process and to incorporate nostalgia and future plans in the decorations, party favors, and food. Staggering food service and considering both alcoholic and non-alcoholic beverages are important for a successful party.
If you're feeling overwhelmed, don't hesitate to reach out to Tasty Table Catering for help. We're here to provide the best-catered graduation party experience for you and your guests. Give us a call at 610-251-0265 or email us at [email protected] about your graduation and the party you'd like to throw and we will reach out to you within the next business day! Be sure to provide us with an estimated guest count and tentative celebration date!