Serving The Greater Philadelphia Area
Wayne and Radnor Catering Services
Serving Zip Codes: 19087, 19080, 19088, 19089, 19333
Tasty Table Catering is a family owned and operated catering business that has been serving clients in the Wayne and Radnor area for over 17 years. George McLoughlin started Tasty Table Catering with a single piece of paper and a handful of homemade potato chips. We reached out to local businesses offering our catering services and build lasting relationships with clients who are still with us today. We specialize in corporate catering but also love serving residential clients and offer full-service event catering.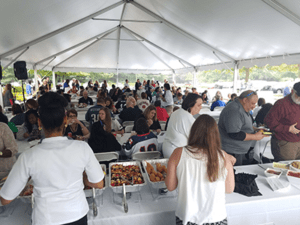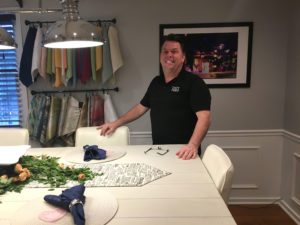 Offering Exceptional Catering Services For All Types of Events
Tasty Table Catering is your perfect go-to caterer for all types of occasions from business and corporate catering, to residential holiday parties, to private affairs involving family and loved ones. Some of our specialties include graduation catering, wedding reception catering, and employee appreciation ceremonies. We serve a large amount of both corporate and residential clients, and are adept at handling both. No matter the form factor of your Wayne or Radnor event is, you can trust Tasty Table Catering to do it right!
A Wide Variety Of Catering Menus to Satisfy Everyone's Palettes
Over the years we have created a large number of catering menus to suit various events, preferences, and dietary requirements. Browse through our catering menus above to find something that fits your needs or call us to get a custom catering menu designed for your event. If business catering is your interest, our corporate catering menu has numerous all time favorites such as the Tasty Market sandwich package for lunches or try our All American Breakfast for earlier in the day.
Our Team of Wayne, PA Catering Professionals Will Handle The Hard Parts
Planning a catered corporate meeting or event and feeling lost about what to do next? Just call Tasty Table Catering where we will handle all aspects including planning, contacting rental companies, and communicating with you throughout the entire process. If your event needs staffing, we have a team of professionals able to provide serving, bartending, and event management services. For all day meetings and seminars our organized systems will ensure all goes smoothly.
 A Long Time Wayne and Radnor Preferred Caterer
Wayne, Pennsylvania shares the same zip code, 19087, with Radnor, Pennsylvania. Wayne is home to many wealthy communities, prestigious schools and large corporations. Conestoga High School and Radnor High School are both consistently ranked in the top 10 out of more than 600 public schools, and many families move into these communities just for the educational opportunity for their children. Many corporations have their headquarters in Wayne or Radnor such as Vertex, Lincoln Financial, and UPENN Medicine. These corporations require an enormous amount of breakfast and lunch corporate catering services for their meetings, employees, and clients. Tasty Table Catering is there for these local businesses for the simplest of needs to the extravagant. Tasty Table Catering offers unlimited possibilities for catering events regardless of if your theme is formal or casual, indoors or out, large or small.
We pride ourselves on delivering the highest possible standards of service to our faithful Wayne and Radnor clientele, while also meeting budget prerequisites each and every time. Whatever your small business catering event or corporate catering occasion, you, your colleagues and your guests can be assured that Tasty Table Catering will have you covered on everything from event planning to turning off the lights. Our experienced team of catering professionals will handle your corporate drop-off catering and any other larger events you have a need for. Our capabilities extend from corporate drop-off catering to larger outdoor company picnics, BBQs and just about everything in between.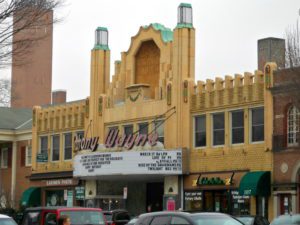 Contact one of Tasty Table Catering Catering's coordinators today at 610-251-0265 or via email at [email protected]. We promise you will be in good hands.